Fill available appointment slots for your salon.
Have empty appointments slots that need to be filled? Run a Hot Offer on Nodat and convince clients to book with you now.
Hot Offers Convinces Clients to Act Fast and Book Appointments.
Get customers excited to book their next salon appointment with dynamic "Hot Offers" that expire when the clock runs out. Unlike, posts on social media that may or may not be seen, Nodat Hot Offers drives customer actions using time scarcity by notifying users directly to their mobile device of amazing deals that are only available for a limited amount of time.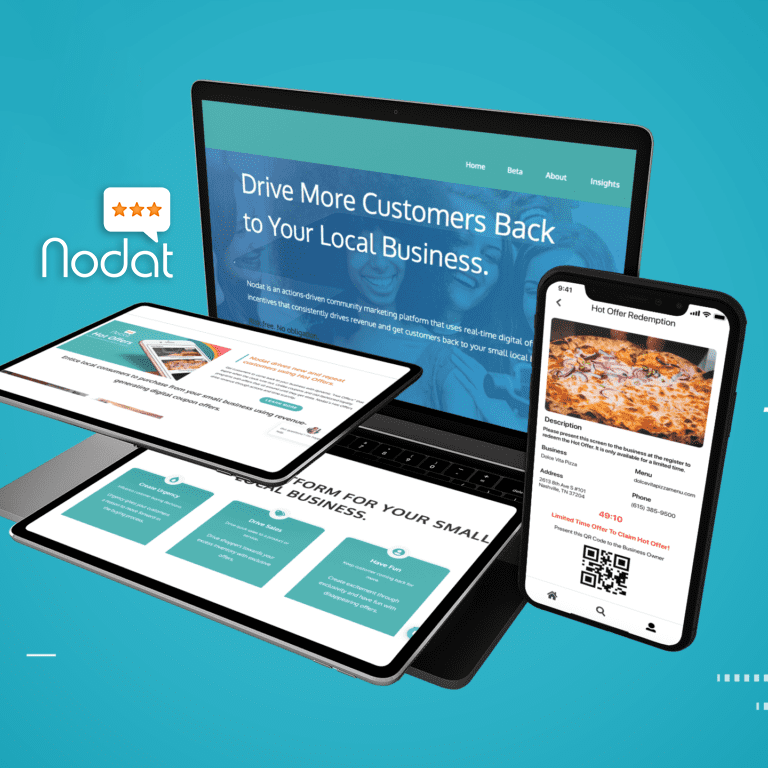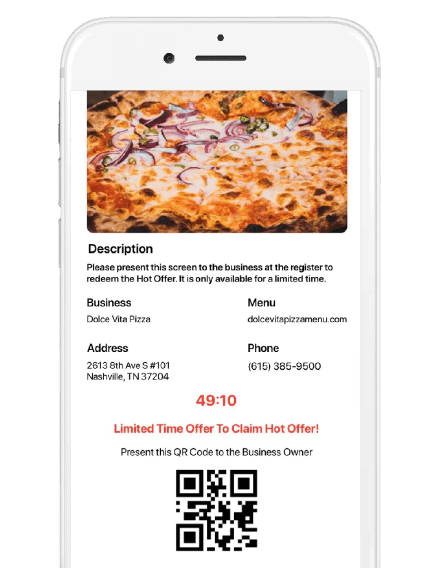 Hot Offers are like coupons that are only active during certain times, on certain days, or for a very limited time. For example, you could offer your customers 20% off only between 2-5PM on Tuesdays to drive more traffic during low periods. Or you could create a temporary Hot Offer for the next week giving your customers a discount to drive them back as your business re-opens after the Covid-19 lockdown. The key is that the limited time gets customers to act.
It won't stop there! We have more exciting features coming.
Step 1: Share the Nodat app with your community, so they can get exclusive offers from you.
Step 2: Pick a time window and incentive and create your first Hot Offer.
Step 3: Send your first Hot Offer and watch customers rush in before it expires.
Get better results with Nodat Mobile Hot Offers.
Register for free and get started creating Hot Offers in minutes.
Risk Free. No Obligation.