A successful location-based strategy starts with one place, Google My Business. Google My Business is a free tool that helps business owners manage their online presence across the search engine and offers the greatest impact for brands seeking more local exposure.
What is a Google My Business Listing?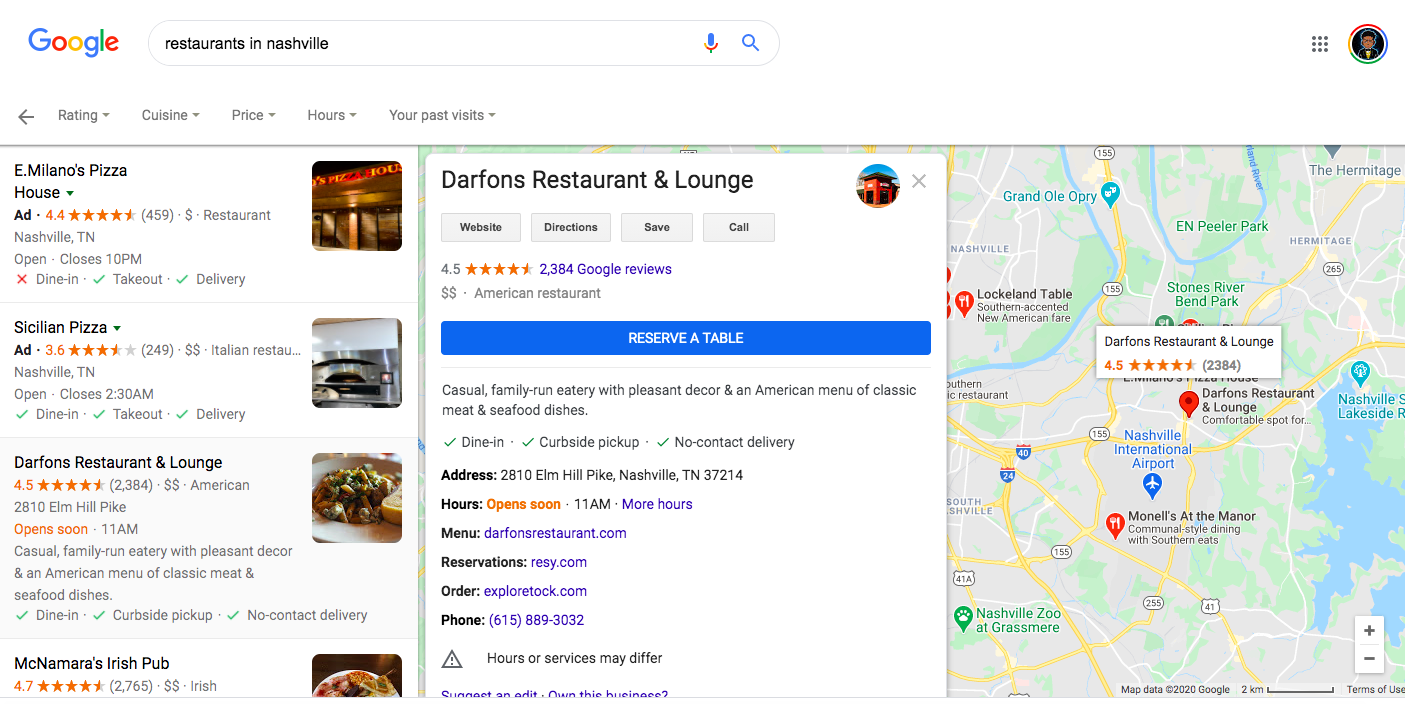 A Google My Business listing is more than just a simple business listing. It is a free way to share your business information, tell your story, and allows your business to show up in Google Maps. The first step in creating your Google My Business profile is to conduct a Google search for your business to see if your business already has one. If one already exists then, you should update it with the most current information and work on optimizing it to show up in search. If your business does not have one go to Google My Business and create your account.
Sign up for Google My Business
Important: When you register a new business, there might be a Business Profile for an old business at the same location. Do not try to claim it. Instead, suggest an edit to have it marked as closed. Then, you can create a new profile on Google My Business for your business.
On your computer, sign in to Google My Business.
Sign in to your Google Account, or create one. Then, click Next.

Sign up with your business email domain since this account will be for your chain. Enter the name of your business or chain. If you have a chain, you can also select it from the suggestions that display as you type.

Enter your business' or chain's address. Then, click Next.

You may also be asked to position a marker on the location of your business or chain's branch on a map. If your business doesn't have a physical location but operates within a service area, you can list the area instead. Then, click Next.

Choose how your business will display on Google Maps.

If you serve customers at your business address:

Enter your business address.
Click Next. If you also serve customers outside your business address, you'll have the option to list your service areas as well.

If you don't serve customers at your business address:

Enter your business address.
At the bottom, click I deliver goods and services to my customers Next.
List your service areas, then click Next.

Search for and select a business category. Then, click Next.
Enter a phone number or website URL, then click Finish.

You'll also have the option to create a free website based on your information. It's recommended that you provide the individual phone number or store page for each location, rather than a single centralized call center.

Select a verification option. It's recommended that you review your information before you request verification.

To verify now, at the top, find the red banner and click Verify now.
To verify later, click Verify later Later.
If you're not authorized to manage the Business Profile for the chain, find the person in your organization who's authorized and continue the process.
Next, review your business information to make sure everything is correct. Once you have done that, click Apply.
How to optimize your Google My Business profile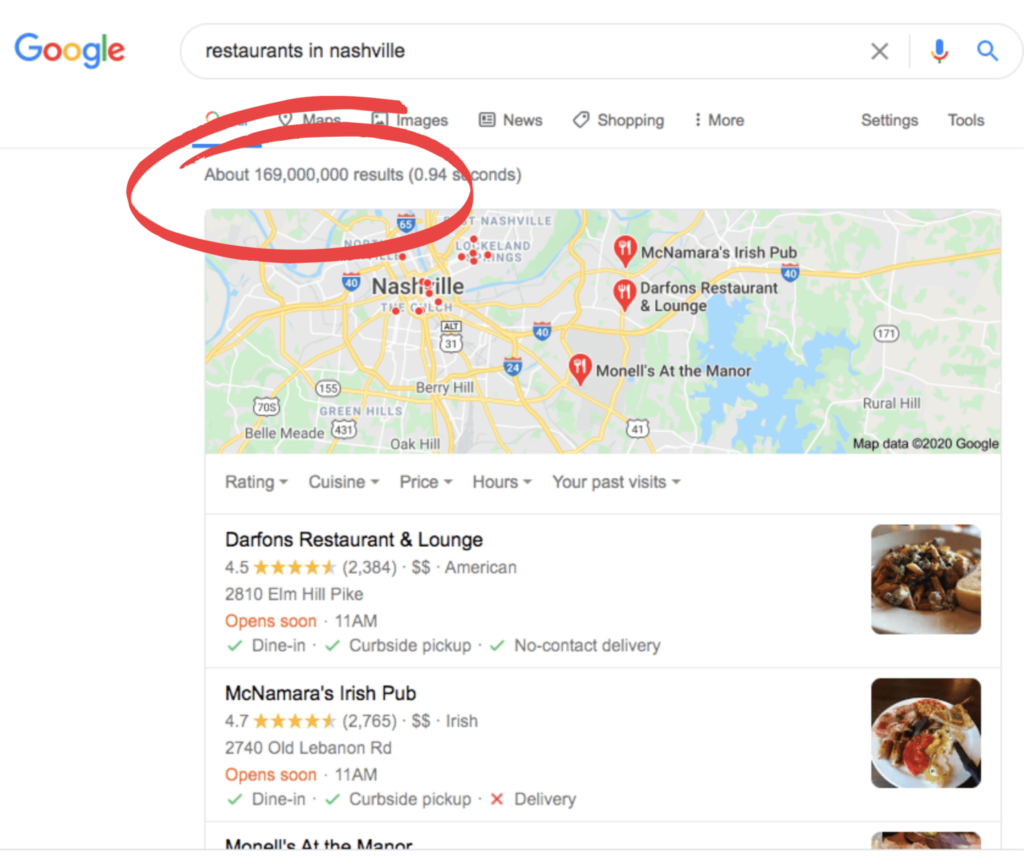 When customers conduct a search for "restaurants in Nashville" Google returns 169,000,00 results. Whoa, that's a lot of data. Of course, there aren't that many restaurants in Nashville, but it shows how deep your business information is or can be buried in Google search. Don't fret, there are strategies to help your business show up when your customer searches for a business like yours.
Local search results return the most relevant results for searches. Make sure your business listing is created to communicate to your potential customers, exactly what your business is, what it does, and what it can offer them.
Include Keywords
This is important because Google uses the same criteria for website search engine optimization (SEO) to return search results. Include keywords and keyword phrases that your customers will mostly type into the search bar.
Add Photos
Customers respond better to images and videos. So, be sure to add photos of your building or office, photos of existing customers using your product or enjoying your services. Listings with photos receive 42% more requests for driving directions on Google Maps than a business without photos. Your profile photo should not be your company logo. Use a more compelling image that shows what your company is about.
Follow Google's best practices for images:
Format: JPG or PNG
Size: Between 10KB and 5MB
Minimum resolution: 720px tall, 720px wide
Quality: The photo should be in focus and well-lit, and have no alterations or excessive use of filters. The image should represent reality.
Collect & Respond to Google Reviews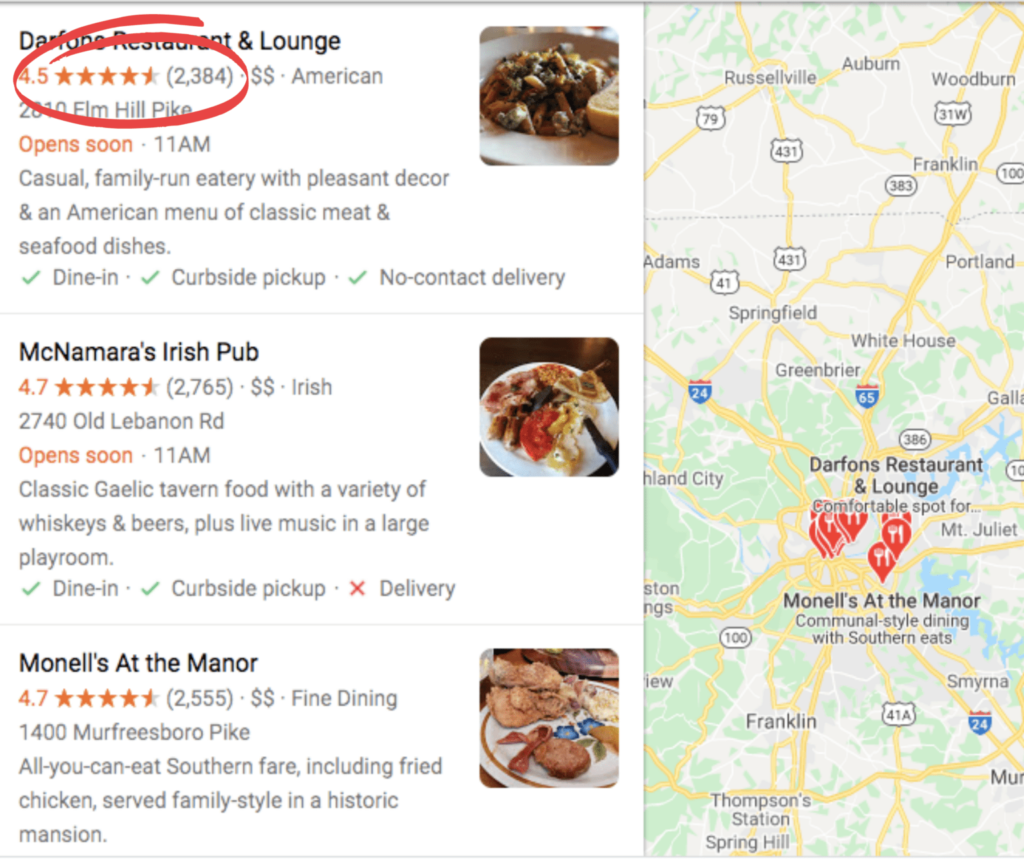 Google prioritizes businesses who have reviews on their search platform. The more customer reviews you receive, your business will show higher in results and more often. Respond to every review you receive, even the less positive ones. Interacting with customers on any platform where you receive reviews goes a long way with customers.
Adding Post & Offers
Google allows you to create promotional post and special offers for your Google My Business profile. Go to the Create a Promotion section to learn how. Once a user clicks through your listing they will be able to see the posts showing your special offers.
Register your business for Hot Offers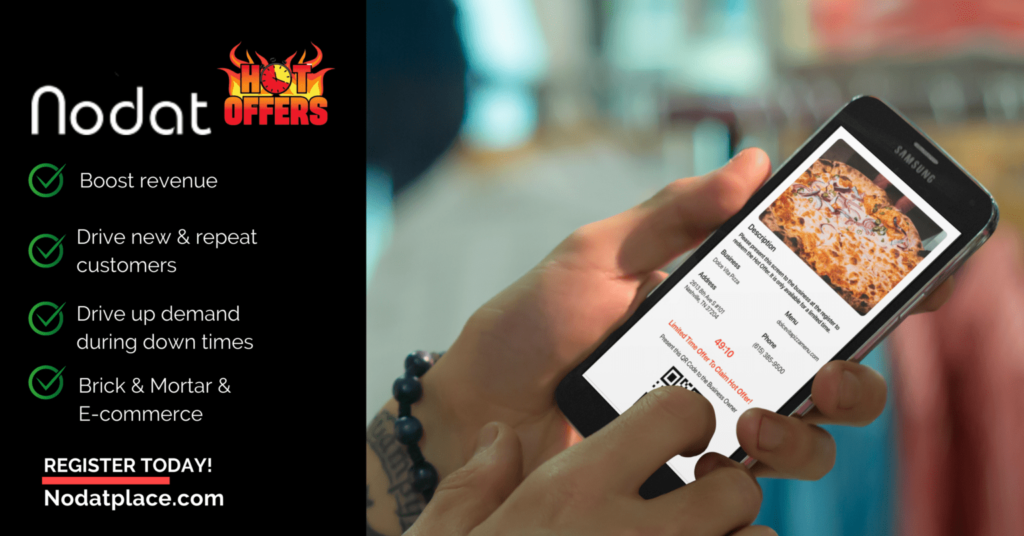 Another way to get your business noticed by thousands of locals in Nashville is to register your free account on Nodat and sign up for Hot Offers. Hot Offers are time-sensitive mobile coupons that drive up demand of a specific product or service even during downtimes. Your Nodat business profile is also integrated with Google Maps and doesn't compete for keywords or Google search results. Use this profile as an additional resource to optimize the frequency of your business being found by Nashville's locals.
Subscribe To Our Newsletter
Struggling to attract or keep customers in your local area? Subscribe to Nodat's small business marketing blog to learn strategies that will help you get and keep more local customers.