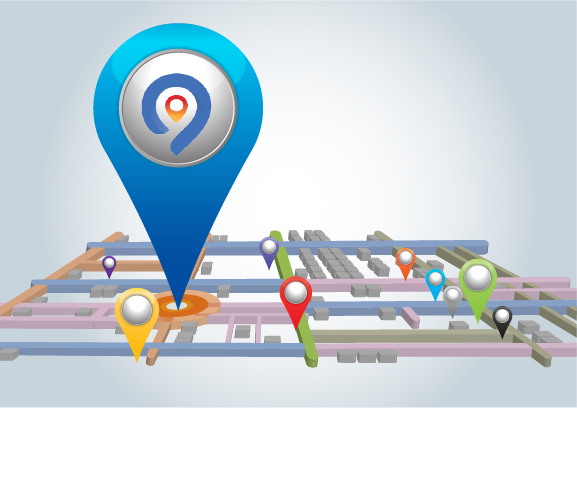 What is Geo-Targeting Marketing?
Geo-targeting allows you to reach people where they are, and even further it allows you to target them in your specific geographical area. But what's even more powerful is that Nodat geo-targeting allows you to target by city, industries, categories and subcategories of interest. If you are a woman-owned flower shop, you can use Nodat to target consumers in your zip code, who's interested in flower shops owned by women. Sending the right message to the right shopper at the right time improves customer satisfaction and keeps them coming back for more.
Why Nodat Geo-Targeting?
Nodat is the first geo-targeting mobile marketing platform of it's kind. That means we are mobile-first but not mobile only. Our platform not only allows you to target the right customer with the right product, but we empower you to engage with customers, followers and supporters on the mobile devices they use everyday, all day long, in a unique and fun way. Through our proprietary geoNotes and smartNote push notifications, your business' local awareness will increase through very little effort on your part. Obtaining local virility has never been this seamless!
What are geoNotes?
A geoNote is an automatic push notification message that lets mobile users know when they are within one-mile or less of your business. Nodat geoNotes uses the shared location and shared interests of our app users to help them learn more about a geographical area. geoNotes notify the user when they are near a business they want to know about, based off the interest they shared with Nodat. Let's say Cassandra loves bar-b-cue, she's traveling to Atlanta for the first time for a weekend and wants to try some good ol' southern Cue' from the A. Nodat will search the area to find bar-b-cue restaurants relevant to her profile and notify her when she's near one in our database. Cassandra can relax and enjoy her trip and leave the search to Nodat!
What are smartNotes?
A smartNote is a custom personalized push notification message sent by the business to users who favorite a business profile on our mobile app. smartNote notifications provides the business a direct way to quickly share news, special promos, or exclusive content directly to customers, followers, and supporters on mobile. smartNotes are great for influencers and content creators who want to increase engagement across their social media channels by notifying users of new content posted, instead of waiting and hoping for the algorithm to show it to their followers. Alchemy cafe posted a Hot Offer on Nodat that ends at noon, she can send a smartNote to locals to let them know!
Benefits of Nodat Geo-Targeting
Become locally relevant
Drive conversions
Serve the right messaging and content
Find the right audience
Increase social media engagement
Attribute the right marketing
Better ROI
Seamless
Reach people on mobile
Increase brand identity
Build the right community