The Lensa app craze recently hit our timelines in waves, with futuristic images of our Facebook and Instagram friends in droves.
If you have yet to hear, Lensa is an all-in-one image editing platform that takes your images to the next level. The tool is owned by Prisma Labs Inc., a mobile technology company specializing in deep-learning-related products. Recently, they launched a new tool that produces AI-generated "Magic Avatars" from the boring old selfies in our camera phones. The machine studies your images and churns-out incredible or, in some cases, not-so-incredible, computer-generated portraits of you or any photo you feed it.
This wave has also generated numerous posts across social media from concerned friends warning excited Lensa app users against sharing their images with the AI platform. We take privacy very seriously at Nodat. We are also incredibly excited for the future of Artificial Intelligence and the ways it will revolutionize our lives. AI has the potential to automate tedious tasks, improve the quality of our lives, and open up new possibilities and opportunities that we can only imagine. We can't wait to see what the future of AI holds at Nodat!
So, we decided to share a comprehensive review of Lensa's T&Cs and privacy policy to help concerned users be sure the platform has taken steps to ensure that all personal data is handled according to applicable data protection laws.
The Rise of Artificial Intelligence: Exploring the Potential of its data risks
Artificial Intelligence (AI) applications are becoming increasingly popular in today's digital world. AI is used for various purposes, such as organizing data, predicting outcomes, and providing personalized services. Feeding data to an AI is important for consumers to do because it allows the AI to become smarter and more accurate in its predictions. This can be beneficial as it can help you get better recommendations and services tailored to your specific needs. For example, an AI system can learn from a user's past behavior and preferences to provide more relevant recommendations to them in the future. By feeding data to an AI, consumers can also help to improve the accuracy of automated services and reduce the amount of time spent manually inputting data.
It is equally important for people of color to interact with and feed data to AI systems because it ensures that AI systems are not only trained with a broad data set, but also with accurate and diverse data that represents a wide range of perspectives and experiences. This can help to reduce bias and ensure that AI systems are making decisions based on an unbiased data set. Additionally, this can help to ensure that AI systems are able to accurately represent the needs and wants of people of color, allowing them to better access the services and resources they need.
While the convenience of these applications is undeniable, it is crucial to be aware of their potential risks. One of the most critical steps to protect yourself from possible threats is to read the terms and conditions before installing. The terms and conditions provide essential information about how the app works, what data it collects, and how it is used. It is necessary to read and understand these terms and conditions before agreeing to them, as they may contain provisions that could put your data and privacy at risk. For example, many apps collect and store personal data, such as contact information, location data, activity logs, etc. Some apps may also have provisions that allow them to share your data with third parties or enable them to use your data for marketing and advertising purposes. In addition, AI apps may also contain provisions that allow them to make changes to the app without notifying you.
The Essential Elements of Lensa's T&Cs: What you must know
First and foremost, users must agree to allow Lensa to collect data about their activities and preferences, including their location, device information, and usage statistics. This data will be used to personalize the user experience and to improve the app. In addition, Lensa may use this data to create and deliver targeted ads or offer special promotions or discounts. Users must also agree to the terms and conditions that outline the rights and responsibilities of both parties, including the right to terminate the agreement and the right to modify the terms of service without notice.
Here are the essential elements of the "Magic Avatar" feature T&Cs:
Your photos and videos remain your photos and videos, and Lensa claims no rights in them. However, to let you edit your photos and videos or share your creations via social networks, Lensa needs your legal permission (called "license") to use your photos and videos.
When you use the "Magic Avatars" feature, you consent that Lensa can use your photos to teach their neural network algorithms, but the photos will be deleted after the Avatars are generated by AI within 24 hours.
You have complete ownership of the content you upload, create, edit, store and share on the Lensa platform. However, you grant a perpetual, irrevocable, nonexclusive, royalty-free, worldwide, fully-paid, transferable, sub-licensable license to use, reproduce, modify, distribute, and create derivative works of your User Content, without any additional compensation to you and always subject to your additional explicit consent for such Use where required by applicable law and as stated in their Privacy Policy (the "Company License").
The Company License is for the limited purpose of operating Lensa and improving existing and new products, including but not limited to training Lensa's AI within your Use of "Magic Avatars" feature unless you have provided your additional explicit consent for a different purpose where required by applicable law.
The Company License terminates when you delete the User Content from Lensa's library or by terminating your account.
When you share your "Magic Avatar" images on social media and tag or mention Lensa, including the Use of the Lensa hashtag, you are permitting the Company to use that User Content to promote and advertise Lensa and the Company's services ("marketing license"). You may revoke this marketing license anytime by contacting them at [[email protected]].
Lensa's Commitment to Privacy and Security of User Information
After reading the T&C's it is vital to read and understand the platform's Privacy Policy. A privacy policy is a document that outlines how a company collects, uses, and shares personal data. Many consumers believe T&Cs are the same as a company's privacy policy and provide information regarding their rights to privacy. However, the privacy policy is designed to protect the rights of the user, as well as give them an understanding of how their data is being used. A good privacy policy will protect users from potential misuse of their data. It should clearly define what data is collected, what it is used for, and who has access to it. It should also indicate how long the data will be stored and under what conditions it can be deleted.
For AI platforms, this is especially important, as the collection and Use of personal data is a necessary component of AI technology. As AI platforms become more sophisticated and powerful, the amount of data they collect and store increases exponentially. This data is often sensitive and personal and can include credit card numbers, addresses, and even biometric data. Therefore, it is vital to ensure that the data stored by AI platforms is securely protected and that users have complete control over how it is used. It is important to note there are laws in place to protect user data.
Here are essential elements of Lensa's Privacy Policy:
The policy states Lensa always deletes all metadata that may be associated with your photos and videos by default (including, for example, geotags) before storing your photos or videos to their cloud systems, i.e., (Google Cloud Services and/or Amazon Web Services).
Information about your pose, orientation and the topology on your image and/or video frame are automatically deleted within 24 hours after being processed by Lensa. In the case of using the "Magic Avatars" feature, the photos are automatically deleted after the AI results are generated.
The app does not use your Face Data you provide when you Use Lensa for any reason other than to apply different stylized filters or effects to them unless you have given your explicit consent to use the photos or videos for a different purpose.
Lensa does not:
Use the Face Data to identify any individual User.
Use the Face Data for authentication, advertising, or marketing purposes, or to otherwise target a User in a similar manner.
Use the Face Data to build a User profile, or otherwise attempt, facilitate, or encourage third parties to identify anonymous Users or reconstruct User profiles based on the Face Data.
Transfer, share, sell, or otherwise provide the Face Data to advertising platforms, analytics providers, data brokers, information resellers or other such parties.
Lensa does not process your Personal Data in a way that is incompatible with the purposes for which it has been collected or authorized by you in accordance to apply different stylized filters or effects to them, unless you have given your explicit consent to use the photos or videos for a different purpose.
For any new purpose of processing, Lensa will ask for your separate explicit consent.
Hopefully, this helps users feel more comfortable interacting with AI technology and serves as a guideline for deciding whether to feed a specific AI system your personal information. Nodat is your AI local search assistant with privacy protection. Our AI-powered mobile application allows users to search for and engage with local businesses, services, and products while protecting their privacy. The assistant uses advanced algorithms to provide personalized search results based on the user's location, preferences, and intentions. It also uses natural language processing to understand user queries and provide more accurate results. Additionally, the assistant is designed to protect user privacy by securely collecting, storing and managing personal data while maintaining complete control over how that data is used.
With the serious stuff out of the way! Lensa, what is THIS?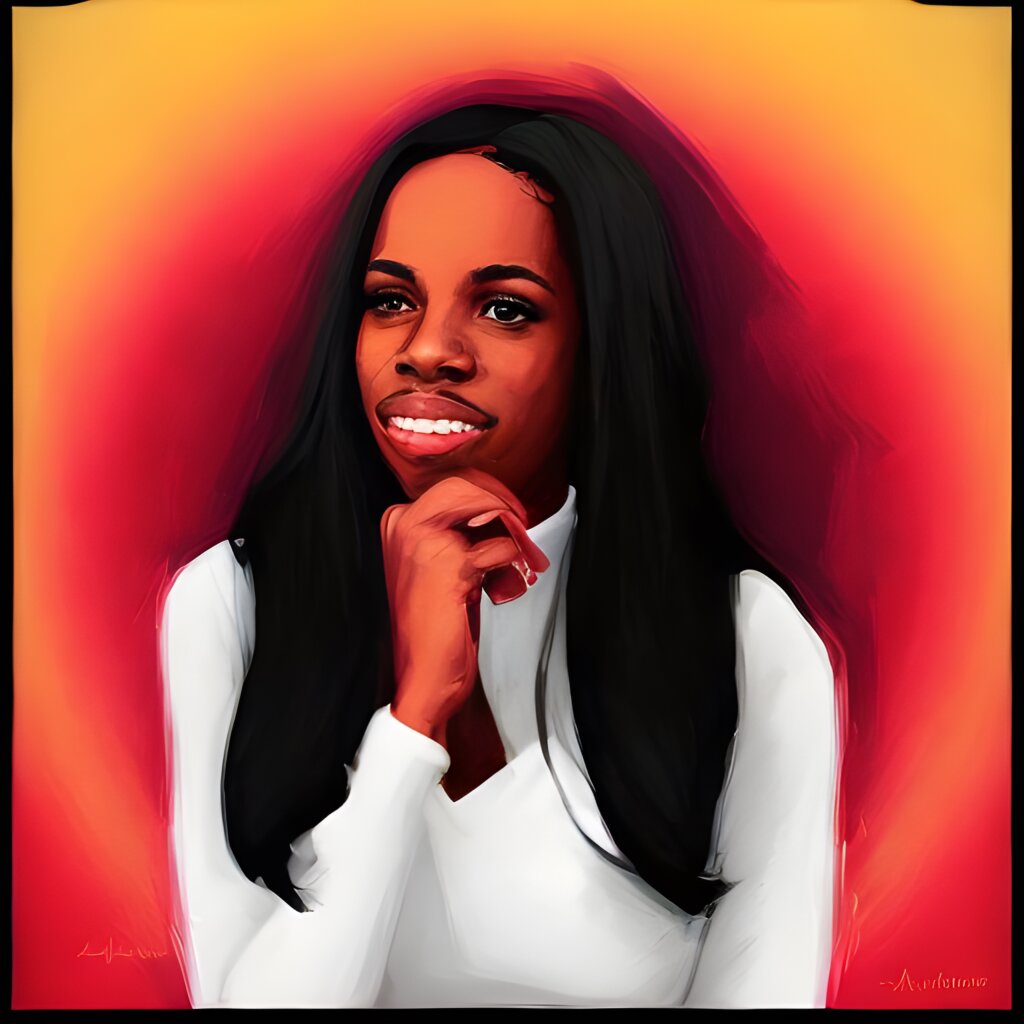 I have a mustache #LOL
#ThisIsntRight